City Blessing Ministries has 4 campuses, each located in different cities throughout Florida - Orlando, Tampa, West Palm Beach, & Miami. However, distance is only miles on a map. Our vision, mission, & beliefs are the same. We also have plenty of combined events to maintain the unity of our church. After all, the church was created for the peaceful and harmonious union of the Body of Christ!
Transforming our Communities
Our hope is to establish God's kingdom in our families, communities, and cities by serving others and helping people grow spiritually, so that they will be able to fulfill their God-given life purposes in Christ.
We are not perfect.




But Jesus is!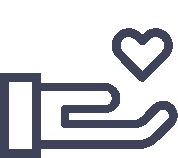 "The people faithfully brought in the offerings, the tithes, and the dedicated gifts."